Access Control Considerations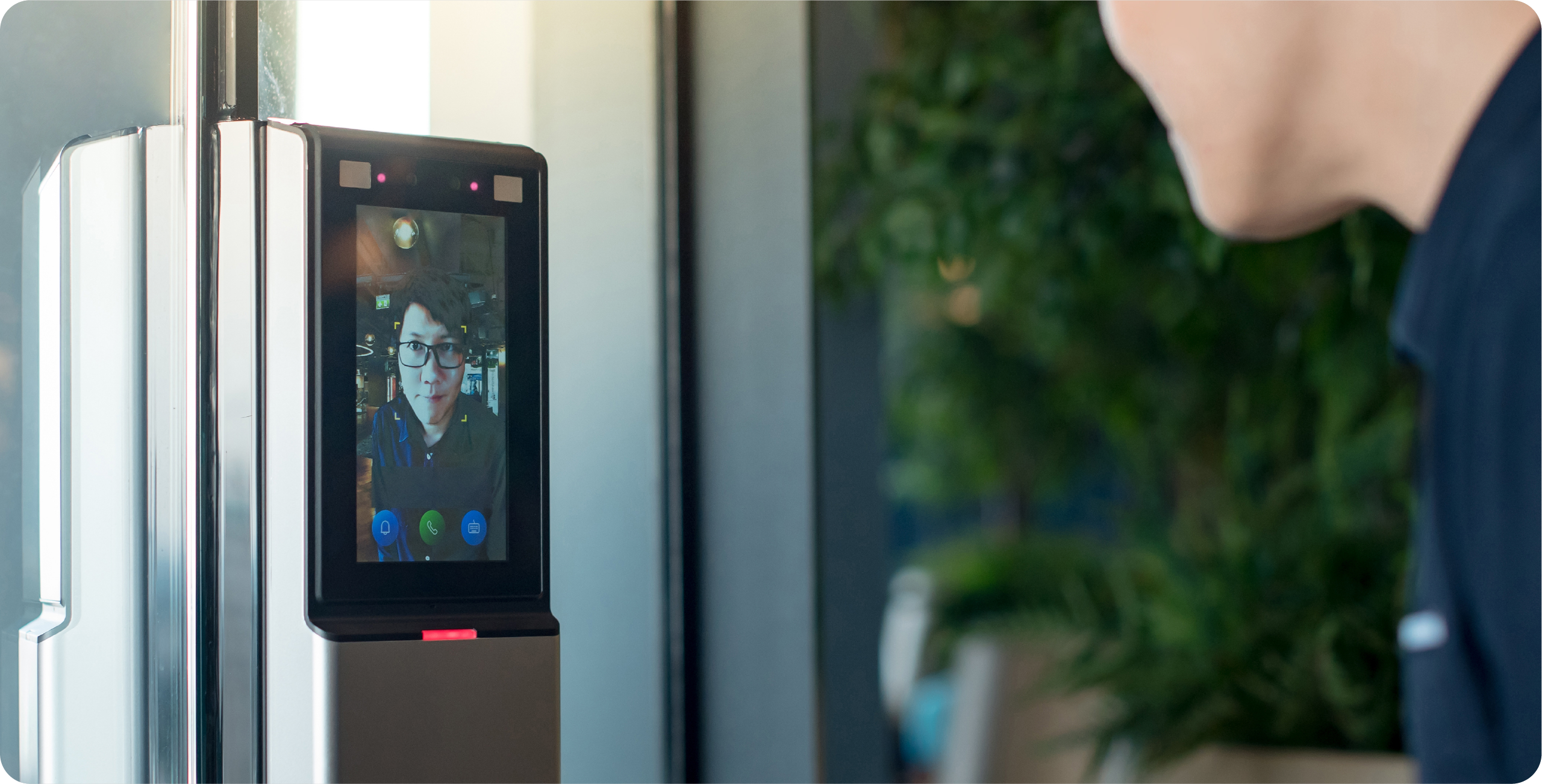 Adding access control to a security system is a beneficial measure for validating guests and preventing unwanted access to secure areas. However, there is no one-size-fits-all solution for security integrations, and small businesses may have different requirements than homeowners or larger companies.
While the planning process is similar for everyone, unique needs and considerations may vary. For small business owners seeking additional security measures, there are a few access control concerns to keep in mind.
Wired or Wireless System?
Access control systems typically come in two types: wired and wireless. For small businesses, wireless systems can provide the same level of safety and functionality as wired systems, but at a lower installation cost. Wireless systems use secure radio frequencies, eliminating the need for wiring throughout the building. These systems are ideal for smaller properties since radio signals have difficulty communicating over long distances. Bluetooth access control is also an option.
Wireless access control systems require batteries since they are not built into the building's power supply, but this is usually not an issue for small businesses that do not require multiple devices.
On-Site or Cloud Data Storage?
Access control systems generate a lot of data, including user credentials, timestamps, and security logs. While this data is useful for tracking employee whereabouts and obtaining property information, it needs to be stored somewhere. Small businesses that lack an IT team, space, or funds for expensive servers may prefer a cloud-based system.
With a cloud-based system, all data is stored off-site by a security provider and can be accessed via the cloud. Although monthly maintenance and storage fees are typically associated with cloud-based systems, they do not require the purchase or maintenance of servers. Additionally, you can manage your system easily on the go using any connected mobile device. Cloud-based access control systems, such as Vanderbilt Access Control Systems, are a great option for small businesses, as is CCTV cloud storage for business surveillance.
Access Control Software Considerations
Most small businesses do not have technical experts to help set up and manage security software, so user-friendly software with adequate support is essential. If you have existing security systems such as intercoms, CCTV surveillance, or monitored or self monitored intruder alarms, make sure your access control software can integrate with them. In this context, pondering over the integration of wired or wireless intercom systems could be a strategic move, offering nuanced control over your security infrastructure
Remember to check the system requirements of an access control system. If it cannot run on your current computers, you will need to spend more money to upgrade your hardware.
Which Entry Devices Should You Use?
Entry devices, such as keypads, card readers, proximity readers, and biometric scanners, are critical components of your access control system, such as those offered by HID in Ireland. They allow or deny entry based on the presented credentials.
The right entry device depends on your business's unique security needs. For example, if you need a simple access control system to prevent people from entering the back door or gate of your retail shop, a security barrier such as FAAC paired with a keypad or card reader may suffice. On the other hand, a biometric scanner may be a better choice for a higher level of security.
Consider the number of individuals who will be using your entry device. For a few employees, a keypad with a single code is an economical and simple access control that provides decent protection. For multiple users with unique credentials, a card reader or proximity reader may be a better choice. However, keep in mind that with each unique user comes more data to manage, so choose an entry device that suits your business's needs.
Small Business Access Control
Access control systems, like LenelS2 access control, can provide small businesses with high levels of security at a minimal cost. These systems allow you to secure sensitive areas and authorise visitors throughout your property. Typically, small business owners will benefit the most from wireless, cloud-based systems that have easy-to-use software. However, there's no one-size-fits-all solution. It's essential to conduct proper research and find the system that's suitable for your business. You can refer to our guide for selecting the best access control system and our security tips for SMBs.
If you need help with small business security, MJ Flood Security is available to assist you. Our experts have over 60 years of experience working with business owners in the Ireland and UK regions and can provide you with all the answers and support you need. Call us on 01 689 6390 for a free consultation.