MJ Flood Security provide Reliable CCTV System Maintenance & Repairs throughout Ireland
Our focus at MJ Flood Security is on providing trustworthy CCTV system maintenance and repair services throughout Ireland. We recognise the significance of having a dependable CCTV system in place for peace of mind and safety. To ensure your system operates at its best, our dedicated maintenance and repair service offers several advantages.
Our routine site visit schedule involves inspecting and testing your CCTV system once every six months. We also provide a 24-hour call-out service, with access to an emergency number should any issues arise.  Additionally, for equipment that is out of warranty and beyond repair, we offer a 20% discount on the original invoiced price for a replacement.
During our maintenance call-out, we perform various tasks such as checking the recording equipment's performance, camera connections, and adjusting multi-focal lenses if necessary. We also clean housings and realign the cameras for optimal coverage. Monitors are checked for colour, contrast, and connections to the digital video recorder. We examine power leads, supplies, and other electrical components relating to your CCTV system for defects.
Our service engineers are well-versed in all aspects of CCTV system installation, maintenance, and repair, and they work tirelessly to ensure that your system is running smoothly and efficiently at all times. They are equipped with the latest tools and technologies to diagnose any issues and provide the appropriate solutions quickly and effectively.
At MJ Flood Security, we take pride in the quality of our service, and we are committed to ensuring that your CCTV system is in capable hands. With our team of dedicated service engineers, you can rest assured that your system will be maintained and supported to the highest standards, providing you with the peace of mind you need to focus on running your business.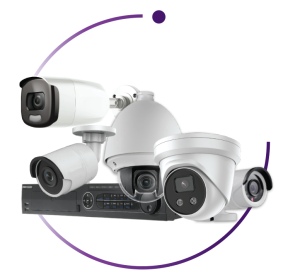 Here are some testimonials from our satisfied customers:
"We have been working with MJ Flood Security (formerly AlertWatch Security) for the past three years to maintain our CCTV Security System at the Ballsbridge Hotel Dublin 4. We have found them to be an excellent company, and their technician Aleks is always available to help with any queries. It is reassuring for us as hotel management to have a comprehensive system in place to ensure the safety of our guests and employees. We look forward to continuing our partnership with MJ Flood Security in the future." – Mr. Callum McBreen, Deputy General Manager, Ballsbridge Hotel

"Besides the excellent installation and high-quality CCTV system, what impressed me the most was the ongoing support provided by AlertWatch. Six months after the system was installed, we had no problem training a new staff member, and there were no extra charges. I am very pleased with their service." – Mr. Michael Keating, Centra, Templeogue

"I am extremely satisfied with MJ Flood Security (formerly AlertWatch Security) and the CCTV system they installed. The installation process was very professional, and the system's high quality provides me with tremendous flexibility in managing my shops. With just a touch of a button, I can now view what's happening in any of my shops over the internet." – Mr. Daragh Ward, Regency Dry Cleaners
For further information or to schedule a complimentary site survey, kindly get in touch with us today. You may reach us at 01 689 6390.