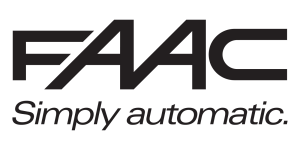 About FAAC Automatic Barriers
FAAC Automatic Barriers is a company that specialises in manufacturing and supplying automatic barriers and other access control solutions. FAAC is a leading Italian company that has been operating in the automation industry for over 50 years. Their product range includes automatic gates, barriers, bollards, and turnstiles, as well as access control systems such as RFID readers and biometric sensors. FAAC's automatic barriers are designed to provide high levels of security and reliability for a wide range of applications, including parking lots, industrial sites, and public facilities.
Their automatic barriers are designed to provide efficient and reliable access control for a range of applications, from simple car parks to large industrial sites. FAAC's barriers are built to withstand heavy usage and harsh environmental conditions, and they are designed with safety in mind to prevent accidents and injuries.
FAAC's automatic barriers are available in a range of sizes and styles to suit different applications and aesthetic preferences. They can be operated by a variety of means, including remote control, card readers, or keypads, depending on the level of security and convenience required. Some of their barriers can even be integrated with other access control systems to provide a comprehensive security solution.
FAAC's commitment to quality and innovation has helped the company to become a leading player in the global automation market. They continue to invest in research and development to improve their products and stay ahead of the competition. Whether you need a simple barrier for a small car park or a sophisticated access control system for a large industrial site, FAAC has the expertise and experience to provide a solution that meets your needs.
MJ Flood Security is also an authorised Avigilon installer in Ireland.