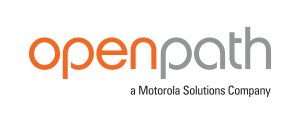 Secure, touchless access
Reliable mobile access control with smart video and intercom capabilities, cloud-based software, and an open ecosystem. Fast. Flexible. Future-proof.
Easily scales to any size organization
Openpath was designed with developers, property owners, property managers, and asset managers in mind. Openpath works across all forms of entry, including parking gates, elevators, and garages. From one building to multiple buildings, property managers creating a new system can put the latest and greatest technology in place so they can spend less and get more. Tenants can rest assured that they will receive real-time updates as they occur. Plus, Openpath integrates with all systems to incorporate these buildings and your portfolio.
Upgrade your current property
Openpath makes retrofits easy – we leverage the existing wiring to reduce your upgrade costs. Plus, we can sit alongside your legacy system and upgrade everyone to mobile credentials while still supporting existing key cards so there is no interruption in experience for current tenants.
Integrates with building systems and current workflow
Openpath integrates with Parking, Turnstile, Elevator, Visitor Management and legacy access control systems to improve the user experience with frictionless mobile access. No need to change anything – just add Openpath to make what you have even better.
Perfect for a new build or retrofit
Use our fobs, your fobs, mobile device, tablet, and go hands-free – they all work! With the ability to seamlessly integrate with any commercial access control system already in place or stand alone as a complete solution, Openpath can completely modernize your building with mobile credentials, hands-free entry, and cloud-based software.
No more key cards to purchase, print, issue, replace or revoke. No more wasted time administering those cards. No need to manually import new users thanks to directory integrations. No server and IT network management and no need to upgrade software every six months with patches for every server on the campus. Spend your time delivering a great tenant experience instead of sitting behind a computer screen dealing with access control issues.
With remote unlock capabilities and real-time reports available on your phone or computer, property managers can better help leasing agents show available office space, triage tenant issues, support and staff events and provide reporting to asset management.
Control front and back offices
Security doesn't end at the front door. Easily secure supply rooms and management offices from any location.
Multi-layered security and data compliant
Built into every level of the Openpath system is encryption that shields against cloning, sniffing, and key copying. Openpath is also fully GDPR and CCPA compliant.
Openpath is the ultimate tenant amenity: an easy, low-cost upgrade that benefits every user in the building. Invest in better security that's future-proof, and a better user experience.
Download eBook : –  Criteria for selecting an access control system