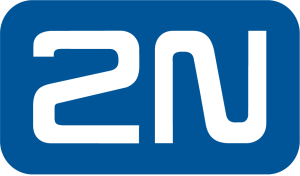 About 2N
2N is a Czech-based company that specialises in the development and production of high-quality communication solutions. The company was founded in 1991 and has since become a leading global provider of IP access intercoms, access control systems, and audio and video solutions.
2N's access control systems are also widely used in a variety of industries, including offices, hospitals, and schools. These systems allow organisations to control access to their facilities and ensure that only authorised personnel can enter.
One of the company's most popular products is its IP intercom system, which allows users to communicate with visitors at their front door via their smartphone or other smart devices. The system is designed to be easy to install and can be integrated with other smart home devices, such as door locks and security cameras.
In addition to its communication and access control solutions, 2N also offers a range of audio and video products, including speakers, amplifiers, and cameras. These products are designed to provide high-quality audio and video in a variety of settings, from small meeting rooms to large auditoriums.
2N is a well-respected company in the communication solutions industry, known for its high-quality products and excellent customer service. Its products are used by organisations of all sizes, from small businesses to large multinational corporations, and its commitment to innovation and customer satisfaction has helped it maintain a leading position in the market.
2N is a company that prides itself on innovation and technological advancement. They invest heavily in research and development to ensure that their products are always on the cutting edge of technology. This commitment to innovation has helped 2N create products that are reliable, user-friendly, and cost-effective.

MJ Flood security are also authorised Vanderbilt Security installers and authorised NXP installers in Ireland.