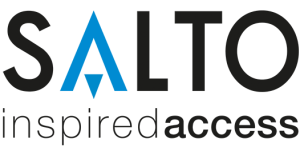 About SALTO Access Systems
In 2001, SALTO Inspired Access Systems brought about a significant change in access control by introducing the SALTO Virtual Network SVN data-on-card technology and advanced battery-operated wireless electronic smart door lock range. This breakthrough innovation paved the way for nearly two decades of groundbreaking solutions, which include stand-alone, cloud-based, and mobile applications. These solutions set new benchmarks in security, manageability, flexibility, and design, providing tangible benefits to almost any door and building type. SALTO has established itself as a leading global market player in smart electronic access control solutions, receiving widespread recognition across various industries and use cases.
SALTO's core values are centered around maintaining consistency  while achieving their business objectives, without sacrificing their values. They prioritise the following areas:
Willingness to self-evaluate
Drive for excellence
Customer focus
Collaborative teamwork
Passion for what we do
SALTO Systems is dedicated to playing a leading role in the ongoing replacement of traditional mechanical keys with electronic keys. This dedication has established SALTO as one of the top three manufacturers of electronic locks globally.  Their objective is to create products and new technologies that can adapt to the ever-evolving needs of different industries. They aim to provide reliable solutions that are simple to install, operate, and maintain.
Here are some of their key figures:
Over 5 million access points have been equipped with our technology.
We have undertaken more than 40,000 projects across the world.
Our global structure consists of 40 offices and 28 subsidiaries.
Every day, approximately 40 million people worldwide use our technology to gain access to their workplace, school, building, or home.