Smart Intercom Video Entry
Comelit Smart Intercom Video Entry is a modern video intercom system that allows you to communicate with visitors and control access to your property using a smartphone or tablet. It combines a sleek design with advanced technology to provide a secure and convenient way to manage your visitors.
Some of the key features of Comelit Smart Intercom Video Entry include:
HD camera: The system comes with a high-definition camera that provides clear video footage of your visitors
Two-way communication: You can communicate with your visitors in real-time using the system's two-way audio feature
Remote access: You can remotely open doors or gates from your smartphone or tablet
Motion detection: The system can detect motion and send you a notification when someone is at your door, even if they don't ring the bell
Night vision: The system's camera has night vision capabilities, allowing you to see visitors even in low light conditions
Smart home integration: Comelit Smart Intercom Video Entry is compatible with popular smart home platforms like Amazon Alexa and Google Home, allowing you to control the system with voice commands
As a Tenant
The Comelit app enables tenants to access and manage various system features.
As a Property Manager
Property managers can remotely update tenant access using our cloud-based management software.
As the Developer
Comelit systems are versatile and can be tailored to meet the specific needs of any property, from basic to high-end installations.
COMELIT APP.
Answer the door from anywhere!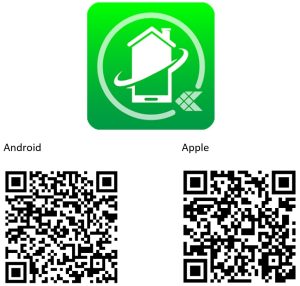 Tap to open
Open the door for a guest or visitor with the ease of just a tap.
Video check
See who is at the door before letting them in.
Call Logs
Review all door notifications on one all-time list.
Video messages
If you miss a call from a visitor, they can leave a video message for you.
Security cameras
Need more security? Our app lets you add and see live security CCTV/IP cameras.