MJ Flood Announces New Sponsorship Deal With Terenure College RFC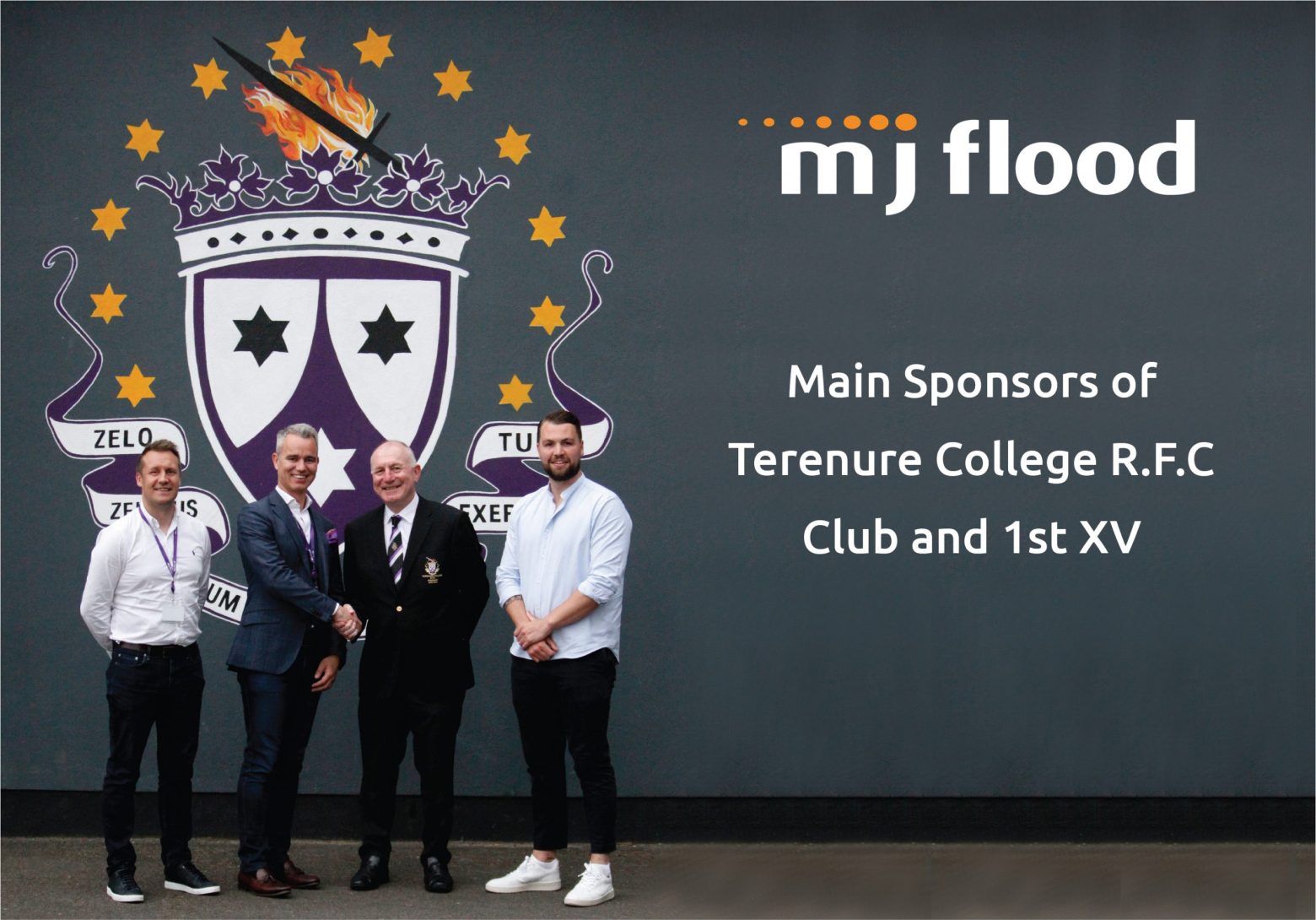 MJ Flood is delighted to announce that we will be the main sponsor for Terenure College RFC for the coming season. We wish the team the best with the upcoming season.
The announcement was made last Thursday, June 16th at the club's AGM.
With Terenure College RFC being founded in 1940 and MJ Flood founded in 1935, we see this as a perfect match. The brand colours matching the club colours was completely coincidental, but a welcome one at that.
Pictured L/R: Robbie Devlin (MJ Flood Security), Mark Phillips (MJ Flood Group), Tommy D'Arcy (President TCRFC), and Harrison Brewer (Club Captain TCRFC).